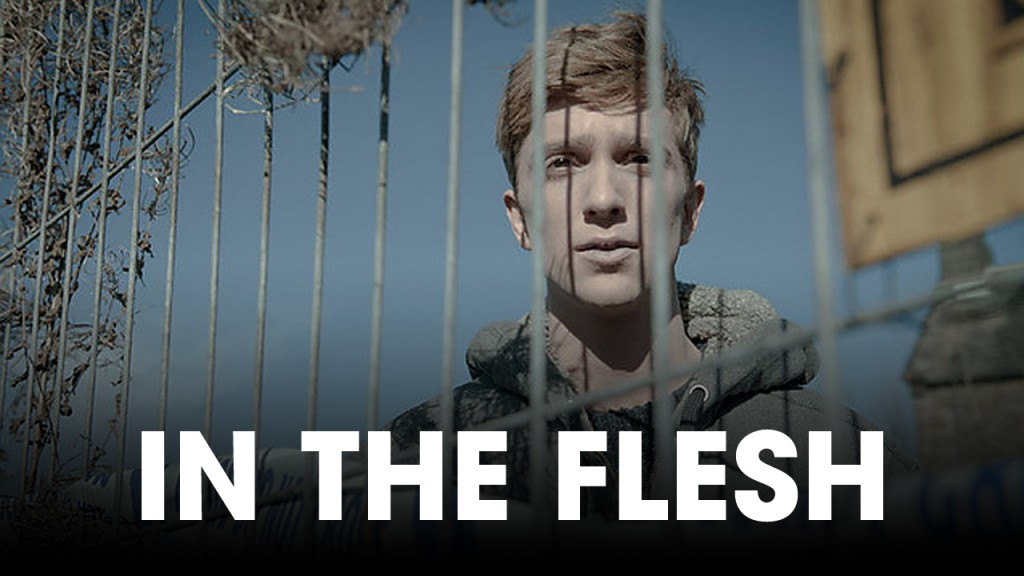 ©BBC



La seconda serie sara' non piu' di tre episodi ma di sei - si avra' cosi' una tela piu' ampia per esplorare Roarton , il villaggio immaginario del Lancashire terreno dei morti sopravvissuti. .

Nella nuova serie di In The Flesh continuerà la storia di Kieren Walker - interpretato da stella nascente Luke Newberry - un ex ' morto ' che ora è stato reintegrato nella società grazie alle ultime novità in progressi della medicina , affrontando il fanatismo e l'odio verso la sua specie.

Kieren sta cercando di lasciare la piccola città con difficolta' . Sara' questo il punto cruciale dei nuovi episodi : " Vuole solo uscire e provare a ricominciare ", " Ma forse ... sta solo scappando dalla sua situazione ? "

Due importanti novità che complicano la vita di Kieren saranno Wunmi Mosaku Maxine Martin - il deputato neoeletto a Roarton Valley e un membro del partito ' pro-life ' Victus - e Simon , un discepolo carismatico della Undead Prophet interpretato da Emmett Scanlan .
Maxine e Simon sono " due facce della stessa medaglia ", che cercano di suscitare il sostegno per la loro causa .

Politica, nuovi personaggi e un paesaggio più ampio , con momenti di intimità domestica .

In The Flesh tornera' sulla BBC Three a Maggio 2014.